We were asked to draw the iconic Coca-Cola contour bottle as part of their 100th birthday celebration. The illustrations were supposed to go with a happy memory of sharing a coke and were included in their 2015 calendar. 100 artworks were submitted. We did these 2.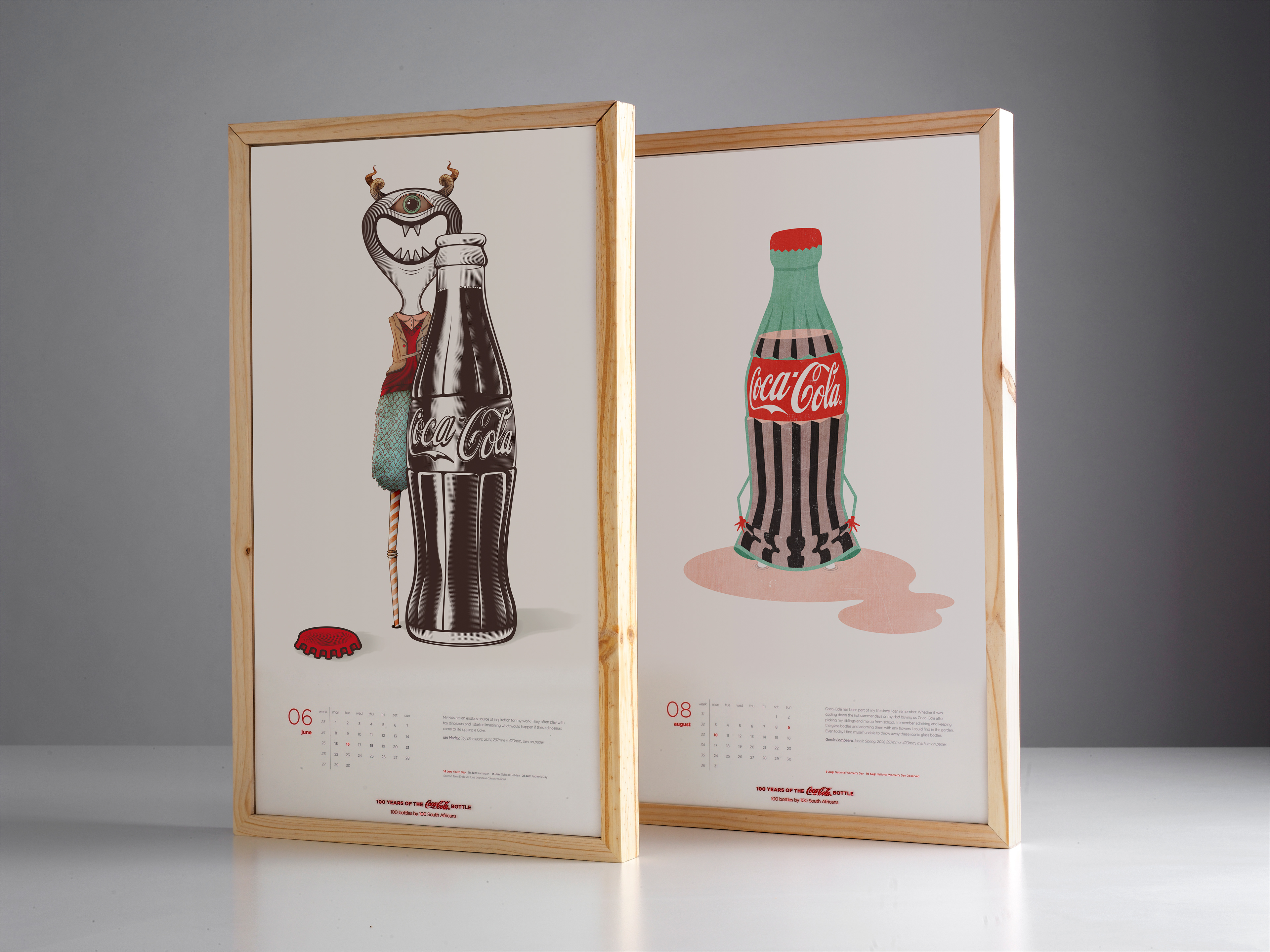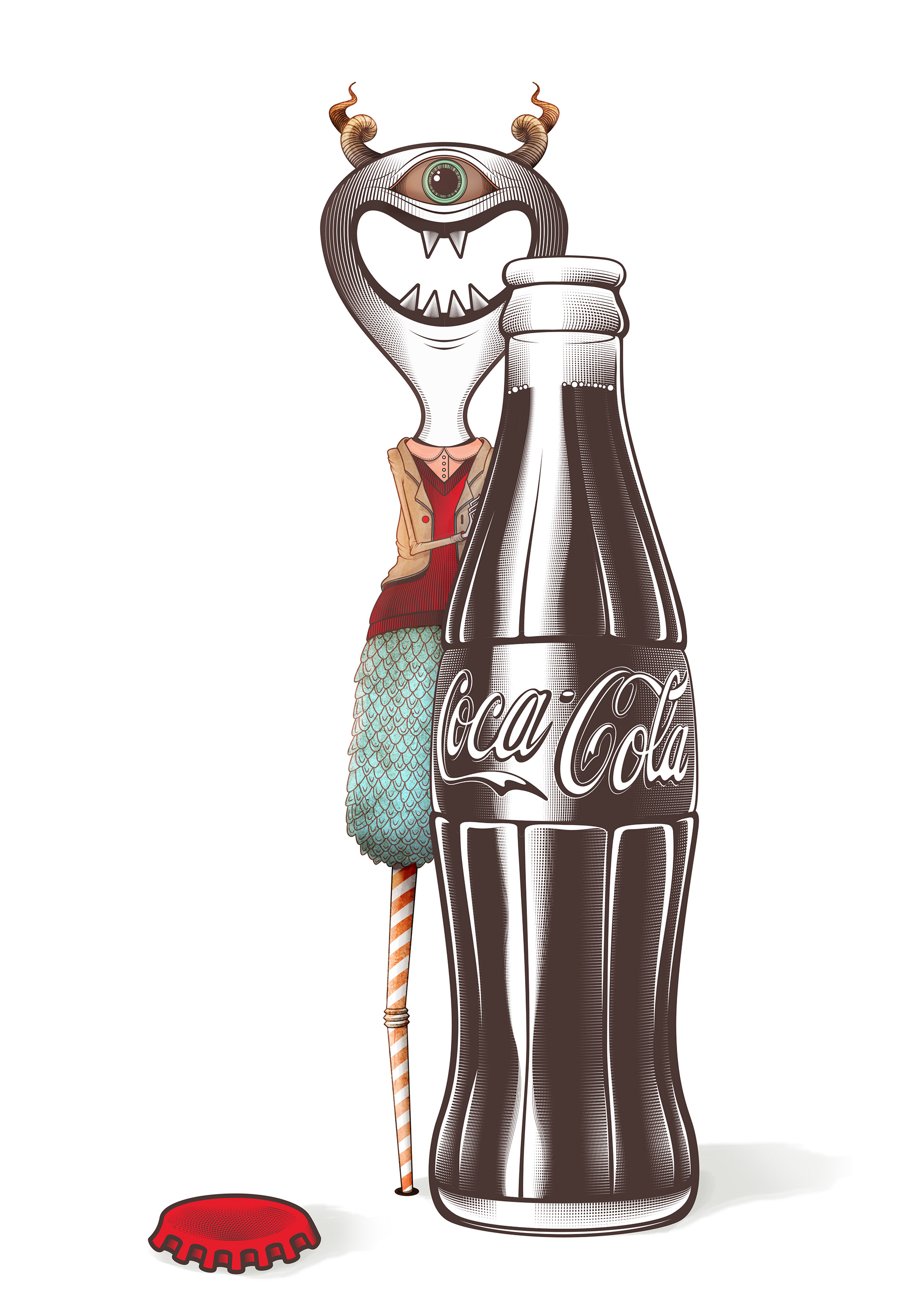 Tannie Jordaan: my useful monster-friend


My mother used to believe that fixing problems with sugar was a legitimate child-reading technique. Don't like vegetables? Sugar it! Hate the doctor? Add a lollipop! Nightmares? Coke Float! Mother know's best, so I carry this wisdom with me. The midnight hours we spent having Coke floats and reading happy stories are still my favourite childhood memories.

I'm not sure how many of the nightmares actually happened though. Maybe I never really dreamed about Tannie Jordaan, my recurring monster who looked exactly like the church organist. She had a vibrato voice, even when she wasn't singing, and dramatic Bach music (Toccata and Fugue in D minor) always started playing just before she appeared backlit, in the doorway. I suspect I made up "Tannie Jordaan" so I could skip the boring sleep stuff and go straight to "numbing my fears" with delicious Coke-soaked ice-cream.

Maybe lying is the only problem sugar can't beat?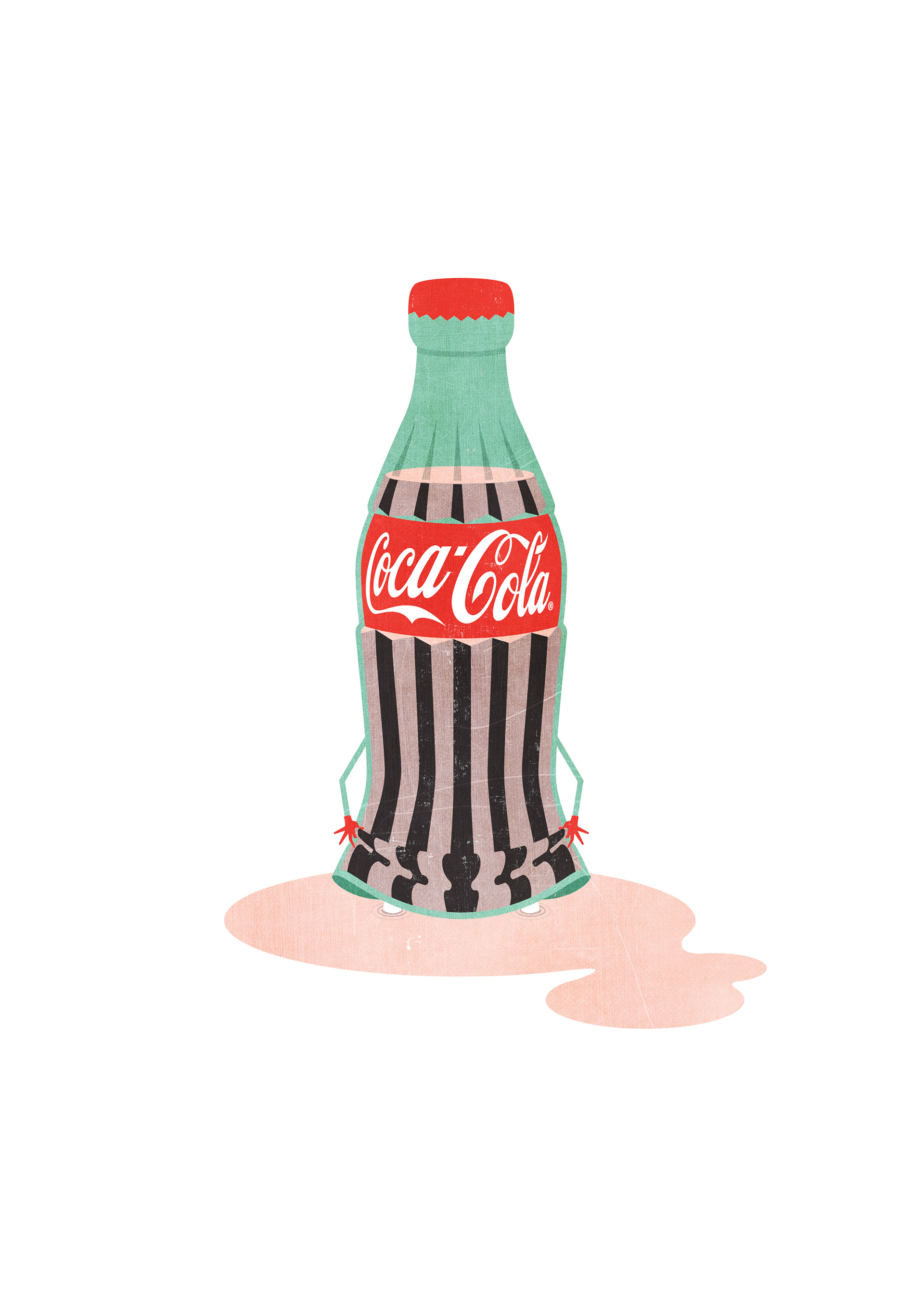 ROFLMAO-ing until tears ran down my leg

It was 1994. I was a student at a very conservative Afrikaans university. The climate on campus was tense to say the least: nobody knew what to expect after the April elections. Some students started stock-piling food for the coming civil war. Others planned their nearest escape route out of the country. I joined the campus film society where there were a few like-minded friends who hated the conservative atmosphere and loved film just like I did. Every Wednesday evening, we'd get together with enough Coke, cigarettes and ghost pops to last for 3 movies in a row (favourite old and new film classics).

On one of these fine evenings, someone brought the previously banned Monty Python's Flying Circus Compilation. Had no idea comedy like this existed. How could they keep this from us? The Bastards. Creeps. Scumbags. Clowns. Lowlives. Imbeciles. Half-wits. So-and-so's. My world was changed forever! I laughed so hard my brain hurt. Nkosi Sikelel' iAfrika!